Arunam Digital Prints is a digital textile printing company based in Tirupur, the centre of the apparel and textile industries in India. We are one of the fastest-growing companies in the digital textile printing industry in India. We are highly experienced in sublimation printing and digital textile printing.
Our company was established in 2006 and stretched its arms into the textile sector with expertise in digital printing. Realising the potential of digital textile printing and its customization, we entered the digital textile printing business, and since then, our company has grown significantly.
With a well-equipped high-tech infrastructure, state-of-the-art technology, an all-in-house facility, and highly skilled staff, we are a pioneer in the digital printing industry.
Our team is highly experienced in digital printing on cotton, modal, viscose, rayon, linen, silk, and polyester fabrics. We are well equipped to handle knitted fabrics such as jersey, lycra, loopknit, rib, and all kinds of woven fabrics.
We provide digital printing services for all textile industries, such as home textiles, apparel, and clothing. We are able to print any design in any colour combination, any level of detail, and any run length, all at a "competitive price."
We have our own machines for pre- and post-treatment and customised recipes for different types of fabrics. Our own printing plant enables us to provide fast sampling and mass production. Quality and competitive prices are an incentive for our customers to do long-term business with us.
We work with premium-quality fashion and design-driven digital textile printing and cooperate with international printers, including Italian and Korean manufacturers. Enable us to be pioneers in the industry.
All machines are in-house, state-of-the art, 50,000 square metre working area. well-equipped design studio. Experienced team.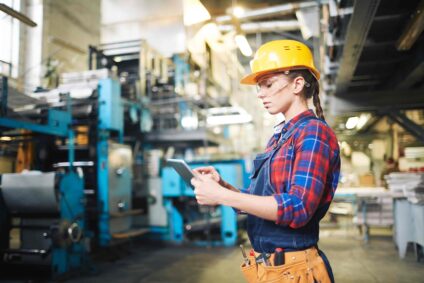 Our factory has an area of 50,000 square feet, is integrated from padding to finishing, is equipped with all in-house printing systems,
Most modern and innovative printer, imported from Italy. Production capacity of 50,000 metres per month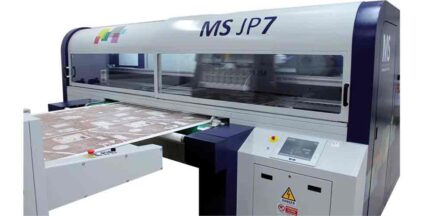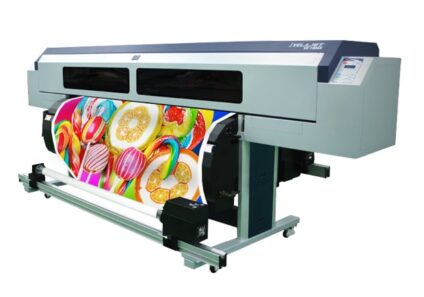 State-of-the-art technology with a Mimaki and Epson print head imported from Japan. Production capacity of 75,000 metres / month
Uniquely designed digital textile printing, advanced coating and padding for digital reactive fabrics, edge cutting, gumming, and automatic spread control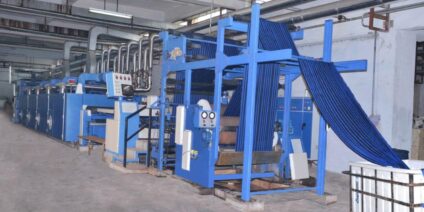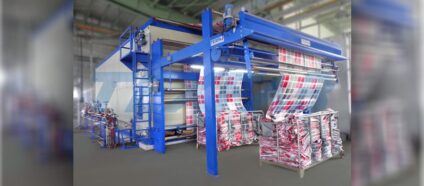 Stenter Division
Loop Ager
Fully PLC controlled loop ager for high fixation and color gamout 
Printing Division
Role Fusing & Bed Fusing
An unique Fusing Technology for sublimation print transfer, upto 72″ width, unlimited length with most gradient effects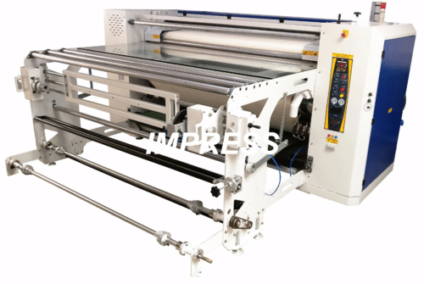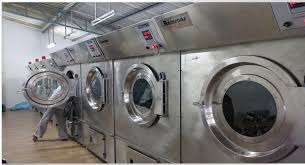 ETP Approved washing Plant with 1,50,000 kg / Month