Today, designers work to expand beyond the traditional boundaries of design, allowing them to turn some of the most challenging design concepts into reality. Previously, designers had to commit to significant volumes when commissioning overseas printing. This type of local digital fabric printing lets emerging brands produce only what they need, so they can optimise inventory, ensuring that only the styles and sizes that sell are on the racks at any given time.
Nowadays, the fashion industry needs experts in digital fashion equipped with the above-sketched knowledge and competences. Several bachelor's and master's programmes in fashion have in recent years integrated digital fashion courses.
Digital fabric printing is a relatively new technology with tonnes of applications. Digital printing technology has changed virtually every industry. Digital fabric printing provides fashion designers with the ability to quickly go from prototype to full production in just weeks, with no limits on how small or large their production goals are.
Most commercially available fabric is rotary-screen printed; each print run is typically several thousand yards. The high minimums are due to the cost and time required to prepare a unique set of screens, with each colour in a design requiring a separate screen. The main advantage of digital printing is the ability to do very small runs of each design (even less than 1 yard) because there are no screens to prepare.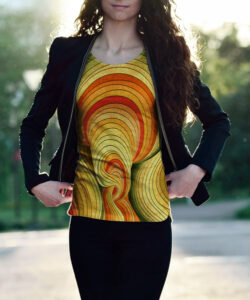 Fashion Skirt and Tops
Fashion Tees
Leggings
Yoga Pants
Trousers and Shorts 
Inner wears
Swim Suits
Fashion Skirt and Tops
Fashion Tees
Leggings
Yoga Pants
Trousers and Shorts 
Inner wears
Swim Suits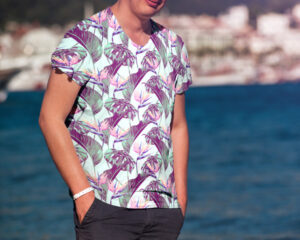 Shirts and Pants
Fashion Tees
Shorts
Sports Wear
Hoodies
Inner Wears
Swim Suits
Shirts and Pants
Fashion Tees
Shorts
Sports Wear
Hoodies
Inner Wears
Swim Suits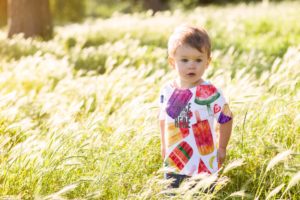 Boys Wear

Girls Wear

Infant Wear

Kids Tees

Tops and Bottoms

Part Wear

Caps